Zawsze

żaliłam się na zbyt wysokie ceny kinkietów-harmonijek.
Dalej bym narzekała, gdyby nie Sentimenti, której oblicze znalazło się na okładce gazetki Leroy Merlin. Otworzyłam i - tadam - promocja.
A w promocji kinkiet Naha Inspire, z 89,00 zł przeceniony na 59,00 zł.
Aaaaach!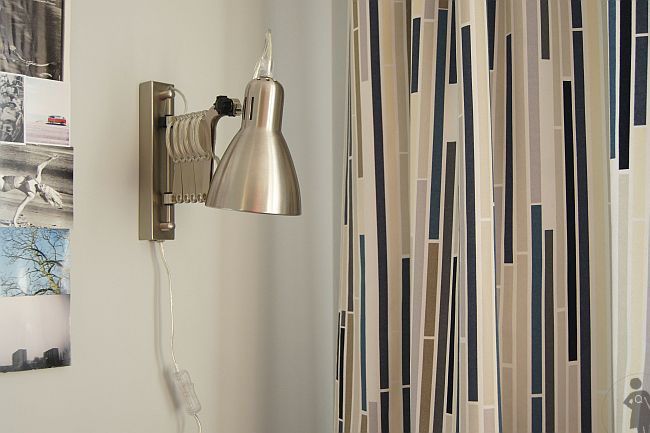 Przez chwilę wydawało mi się, że wystarczy pojechać do sklepu i dumnie ściskając pudełko, wrócić do domu.
Produkt może być w promocji, co nie oznacza, że jest w sprzedaży. Proste jak polski system podatkowy.
Ale ja cierpliwa jestem. Dwa tygodnie sprawdzania po kilka razy dziennie, czy status dostępności uległ zmianie i kilka telefonów do sklepu później - kinkiet pojawił się w magazynie. I to w porażającej ilości pięciu sztuk!
Jechaliśmy jak do pożaru.
Na miejscu obejrzeliśmy zawartość pudełek. Wszak informacja "made in China" nie budzi zaufania

odnośnie jakości. Całkiem uzasadnienie:
dopiero w czwartym pudełku trafiliśmy na nieobity, pozbawiony wgnieceń i skrzywień egzemplarz.
I to właśnie on trafił na naszą ścianę.
Można podziwiać, jako i ja podziwiam od rana do wieczora.
A jak się teraz dobrze szydełkuje, fiu fiu!